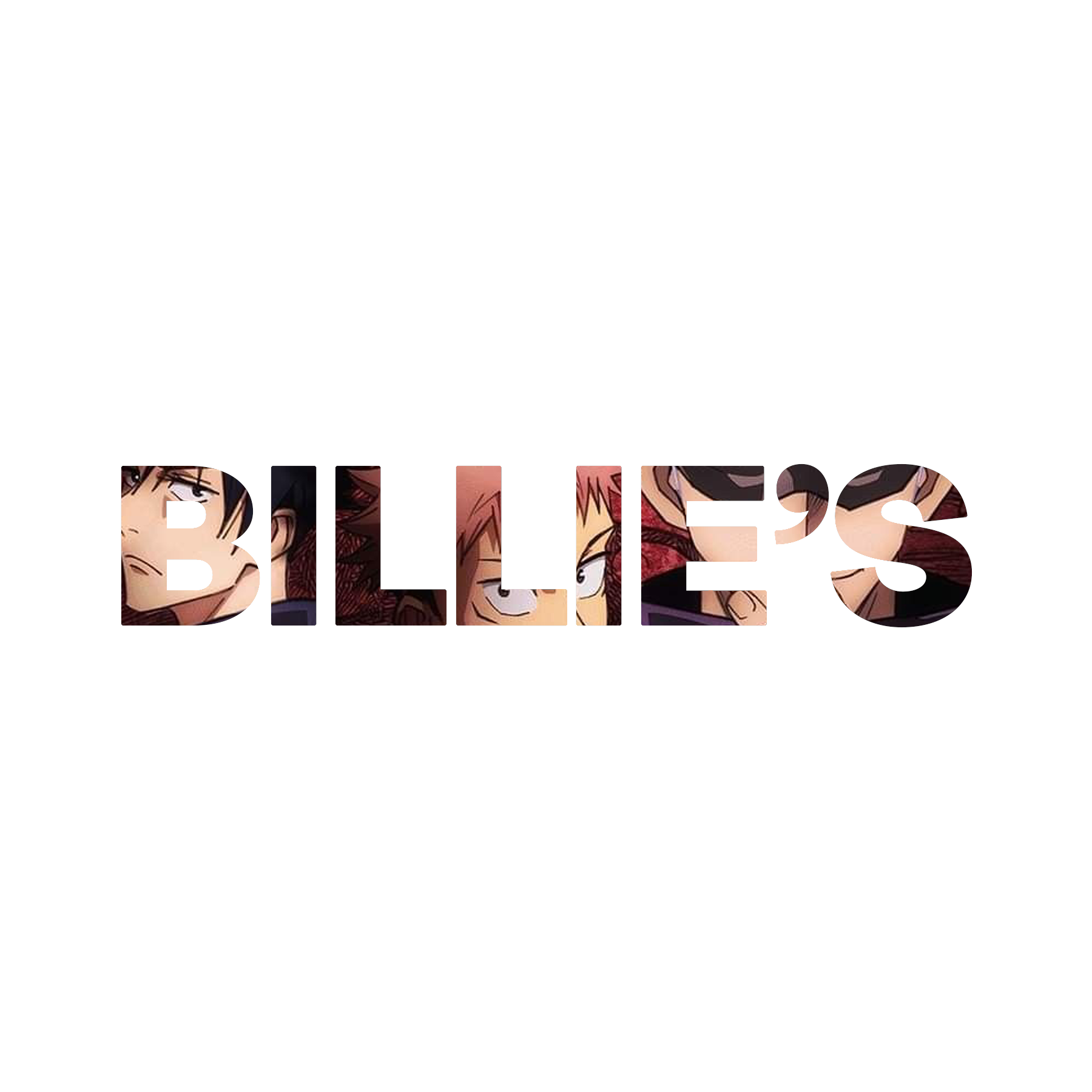 ARE THESE LIMITED IN STOCK?
Yes. The shop will close September 6 at 11:59 PM (EST) and will most likely not reopen with the same products. Get 'em while you can.
CAN I GET [INSERT NAME] ON THE BACK OF A SWEATER? WHAT IF THE CHARACTER NAME I WANT ISN'T LISTED?
If the character name you want on the back of your sweater is not listed, email us with your request. An extra charge of $10 will be incurred as a result and I cannot guarantee the request will be accepted.
I CHANGED MY MIND / MADE A MISTAKE WHILE ORDERING. CAN I CANCEL/CHANGE MY ORDER?
You have until Sep. 6 to cancel or request a change to your order. Once it goes into production, it is out of my control and cannot be edited.

HOW MUCH IS SHIPPING?
Shipping costs are dependent on your region.
US/Domestic Orders: $4-$6
International Orders: $10-$12
HOW LONG DOES SHIPPING TAKE?
Shipping times are also dependent on your region. Below is the projected timeline for this launch:
Fulfillments starts: September 3rd
Fulfillment/Packaging: ~1 week
Shipping/Delivery: ~1 week
Meaning your order could take anywhere between 2-3 weeks to receive your order — though most are delivered much earlier.
DO YOU DO RETURNS/EXCHANGES?
No. Unless the item is defective, my drop shippers, Prihtful, do not accept returns and neither do I. Billie's is also not responsible for buyer's remorse. If your item is defective, you have 14 days to report it to me via email for further action to be taken.
WHY HAVEN'T I RECEIVED A CONFIRMATION EMAIL?
It likely went to your Spam/Junk folder, but if you find that you still can't find it, email us. We're more than happy to manually send you a confirmation email from our end.

I CAN'T AFFORD YOUR PRODUCTS, BUT I STILL WANT TO SUPPORT YOUR BRAND. HOW CAN I HELP?
Visit our "Subscribe" page. Folks can subscribe/pledge a monthly dollar amount of their choice to Billie's that will go toward investing in our own screenprinting equipment that will allow us to create custom apparel from home. Subscribers will not receive free product in exhange for their subscription but will receive a monthly newsletter that features info about upcoming drops, interviews with other POC-owned small businesses, and polls for future designs.

ARE ORDERS PACKAGED BY HAND? WHERE ARE YOU BASED?
All orders are screen-printed, packaged, and shipped using the drop-shipping company Printful whose main warehouse is located in North Carolina. I manage all orders and requests remotely from my residence in Los Angeles and will continue doing so for the foreseeable future until I can invest in my own screen-printing equipment.

IS THERE A LIMIT TO HOW MANY ITEMS I CAN ORDER?
No, but orders of 10 or more will be flagged for fear of bulk-buyers and resellers.

HOW DO WE INQUIRE ABOUT BEING A BILLIE'S AMBASSADOR?
We currently aren't looking for more brand ambassadors/models at this time. If we ever do open up more positions, we'll notify folks via our social media platforms.

DO YOU PLAN ON DOING OTHER COLORS BESIDES GRAY/NAVY?
No. Future drops may include different colors, but as of right now there are no plans to expand the amount of colors offered for this line.

WHY DOES MY CHARGE SHOW UP AS "SUBTLE CITY" ON MY BANK STATEMENT?
This issue should be fixed by now, but some customers have reported being confused about why their charge for their order might be labeled for "Subtle City" rather than "Billie's." Subtle City was the original name of this shop. It was scrapped because it was honestly really pretentious, but on some of our business accounts, the name is still Subtle City. That's still us. We apologize for the confusion this has caused.

HOW CAN I CONTACT YOU REGARDING MY ORDER OR QUESTIONS I HAVE THAT AREN'T LISTED HERE?
Any questions or collaboration inquiries can be sent using the contact button below.

BILLIE'S in no way claims ownership of any anime franchise that its merchandise is modeled after.